The Glen Ridge Board of Education and the district's staff do not solicit gifts at any time of year but we know parents are eager to express their gratitude, and we want to make sure you understand how highly teachers regard donations to the Foundation. If you wish to acknowledge the special roles school personnel play in your child's life, please consider that a donation to the Educational Foundation in that person's name would provide a meaningful and lasting acknowledgment. Are you looking for a way to say "Thank you!" to teachers and staff for contributing to your child's education?
Gifts can be given by individual families or from a group. Either gesture is wonderful. It not only recognizes a teacher's impact; it also provides money for special programs teachers want to enact in the classroom as well as Professional Development to help them stay current in the ever changing educational world.
Nearly every child in the Glen Ridge school system has been touched by the Glen Ridge Educational Foundation since its inception in 1993. The Foundation's has awarded more than 400 Innovation Mini-Grants at all levels and in all disciplines. Another 35 major and mid-level projects including the One-to-One ChromeBooks, the Sixth Grade Science Lab, the Synergistics Lab, the Glen Ridge Virtual High School, a foreign language laboratory, a Computer Aided Design (CAD) Lab, and Leveled Reading Literacy Libraries at Linden and Forest Avenue Schools—have all been funded. Teachers at Linden, Forest and Ridgewood have learned new ways to use assessment to enhance student learning. At Ridgewood, the Lucy Calkins Writing Program enhances students writing skills and is a companion to the Junior Great Books reading program, all funded by the Foundation. The Robotics and Engineering programs at the high school are providing important learning opportunities and are a major funding focus area.

Our town's students would have gone without these programs if not for the support provided by donors to the Foundation. Some of those funded this year can be seen HERE and on the homepage.
Although the Foundation does not indicate the amount of your gift, each honoree you designate will receive an individual acknowledgment of your donation. The Foundation is a 501(c)3 organization and your gift is deductible to the extent of the law.

Whether you complete online or print and mail the form, know that your gift will provide encouragement to the staff and enhance the learning opportunities of our town's students.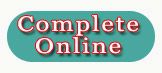 If you have questions about the Foundation or the Staff Recognition Program, please call Tom Wright, Chair of the Staff Recognition Committee, at (973) 748-1081 or Board of Trustees Chairperson Fran Wong at (973) 743-7763. Alternatively you can email us at thegref@comcast.net.
Save
Save
Save
Save
Save
Save